This store requires javascript to be enabled for some features to work correctly.
Topside Dual SE 200W Squonk Mod is the latest version of the Topside Squonk Mod. It requires dual 18650 cells to support 200W maximum output. It also includes a 10ml squonk bottle which supports the top filling design, simple to fill. 0.96-inch OLED screen displays data precisely. Various modes provide different vaping experiences.
⚠ We are aware that many of our customers have been facing the battery door issue, and we highly recommend you to check the blog The Topside Battery Door Issue here. Get to know how to find help more efficiently.
⚠ If you've already bought the replacement parts, please check the blog TOPSIDE DUAL Battery Door and Frame Replacement Instruction here to learn how to replace the battery door and Frame.
Features:
Maximum Wattage: 200w
Resistance Range: 0.08ohm to 3.0ohm
Sqonk Bottle Capacity: 10ml
Powered by Dual 18650 Batteries (not included)
Leak Resistant 510 Connection
Micro USB Charge Port
Easy To Use Controls
Wattage Mod, Temp Mode and Bypass Mode.
Dimensions: 88.5mm x 54mm x 42mm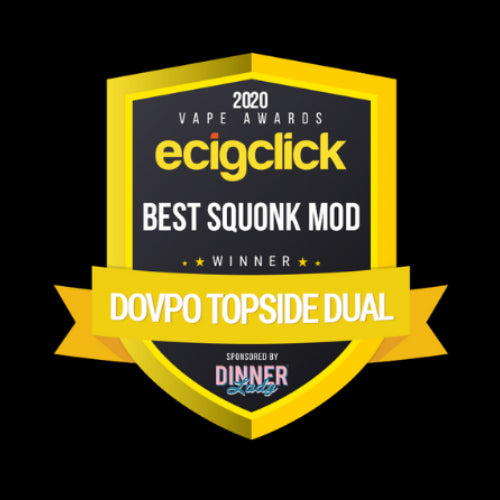 Packaging
1 x Topside Dual Box Mod
2 x 10ML Squonk Bottle Kit
1 x Accessories Bag
1 x Micro USB Cable
1 x Battery Usage Warning Card
1 x User Manual
Join our club
Enter your email for special promotions and information on new upcoming products.